Posted by: pat 6 years ago
After a stunner of a summer with really no rain to speak of, I finally got on my deferred deck maintenance.  Although the photographic and blog evidence doesn't lie, I am astounded to realize that the last time I stained the deck was just about exactly two years ago.
I had let it go a little too long.  Scratch that, at two years it is way past due.  Really I think I need to put at least one coat on every year, and two would be better.  I surely paid the price this time, basically starting over from scratch.  It had been too long and it needed the full scrub down.  I figure I've got at least 20 hours of hard laborious work into it this month, over 3/4 of which are purely scrubbing.  My prep routine goes something like:
Sweep
A light hand with the pressure washer, just to get all the cracks cleaned out.  Especially where a crack is on top of a joist.
Light detergent scrub with the brush on the pole
Approximately 3 successive rounds of hard scrubbing with detergent, on my hands and knees
Brightener.  This part is no work at all really, compared to the rest.  Apply, slight agitation, rinse.
The above was accomplished over a period of about a week, taking 2 - 4 hours out of hard work every day.  I swear this is the last time I'm going to do all of that myself.  Scrubbing seems like a perfect unskilled labor task to hire out.  Good exercise though, and the weather was perfect for it.
My detergent mix is..well I try different things.  Usually it is Oxyclean, TSP, and a little Dawn mixed up hot in a 1-gallon batch and applied by garden sprayer.  I have also used Restore-A-Deck which works well, but maybe not much better than the OxyClean mix.  The RAD product seamed to foam up a bit more on its own, but I'm not convinced it cleans better.  OxyClean is dirt cheap at Costco, and I get good TSP from Fisheries Supply.  Ultimately, the hard pressure of a hand scrub is needed to get the mold and algae to break free.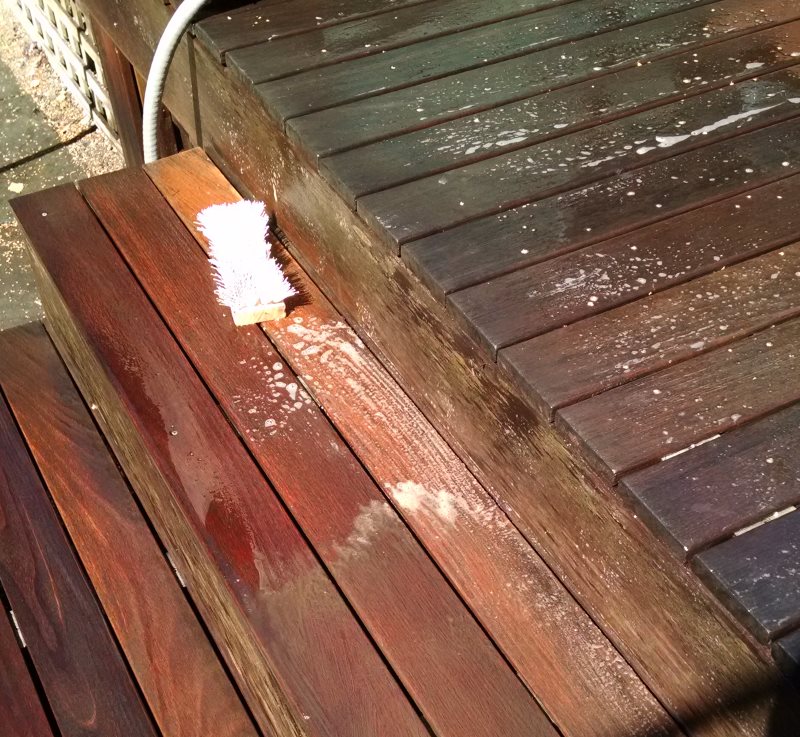 This photo attempts to capture the greenish brown slurry that comes up with a little scrubbing
The coat went on great as usual.  It took all of a gallon and about 4 hours to get it applied.  This is the most gratifying part, the big payoff for all of that work.  Now I've got the full beauty of the deck...for about a month!  It is a Sisyphean task.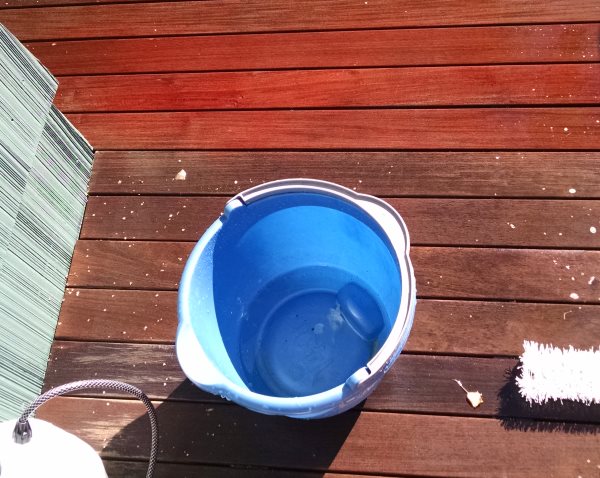 Here we see the line between clean and dirty.  Boards are wet at this point.
My goal is to keep up with it.  I'd love to get into whatever maintenance cycle is required to keep it clean and recoat as needed without going through the hard laborious scrubbing again.  The key I guess is to not let the mold get a toehold.  I am considering the Wet and Forget treatment as well to fight the mold between Penofin coats.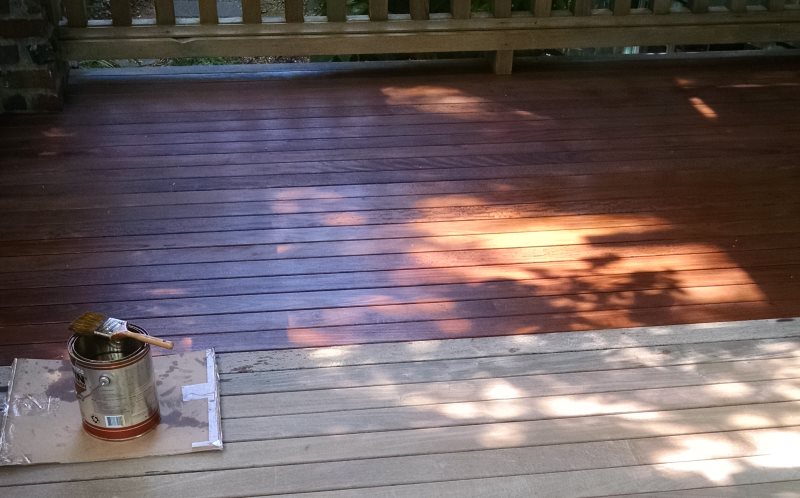 Application underway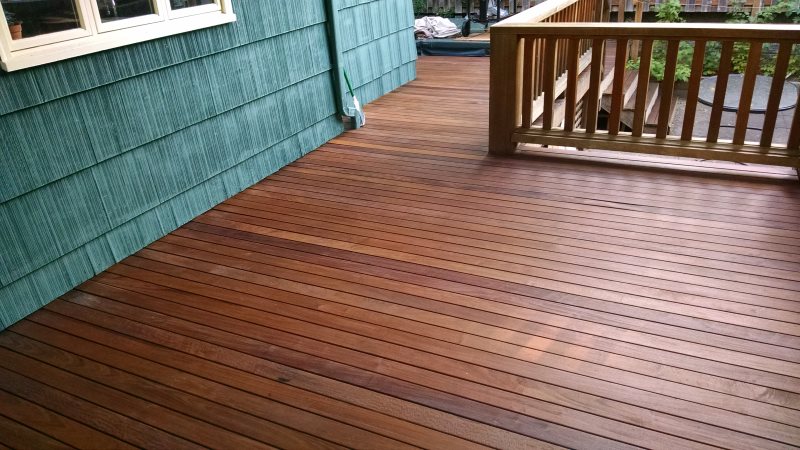 Stain completed.  Beauty restored.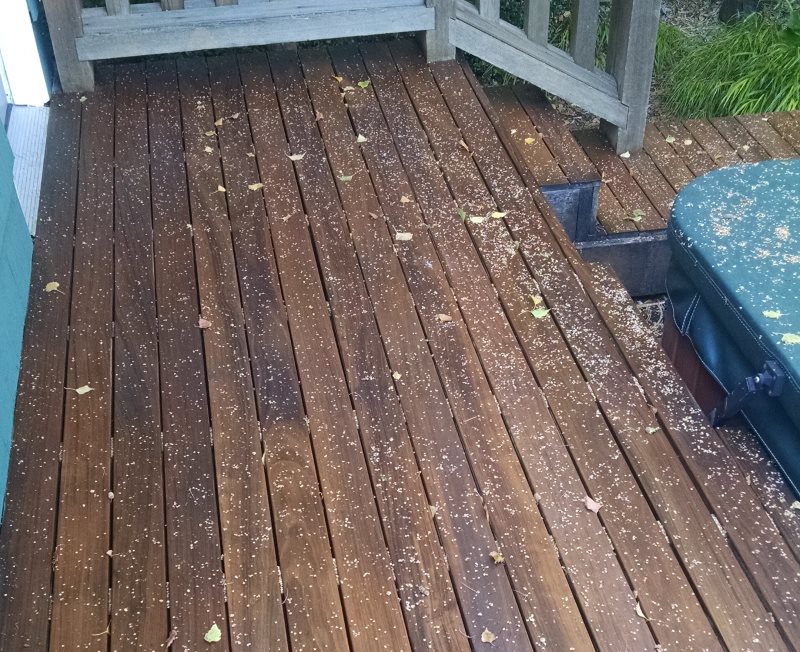 It is all very ephemeral.  A windy morning and the deck is coated with my nemesis, the cruddly.
In closing, I just have to say, "A pox on the Seattleites of a prior generation who thought my neighbors' lots would be improved by planting birch trees!"
Currently unrated
Share on Facebook