Posted by: pat 9 years, 6 months ago
I've been working the New York Times crossword puzzles off and on over the last month or so.  Cathy got me into it via her obsession with the Hocus Focus and Wonderword puzzles.
Today I am proud to announce I have completed my first ever newspaper crossword puzzle!  One step further away from dementia...
OK, so it is only the Monday crossword.  And Kim gets credit for giving me Sarasota to break through the last logjam.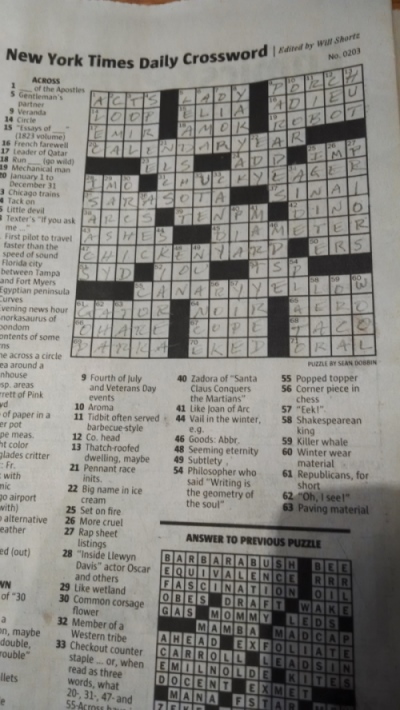 Currently unrated
Share on Facebook